Optech is proud to announce that the 800G OSFP DAC Direct Attach Cable is now availabale !

For more information or to order the 800G OSFP DAC, contact us at sales@optech.com.tw.
FEATURES OF THE 800G OSFP DAC
Up to 800Gb/s data rate
8x100Gb/s PAM4 modulation
Power Supply Voltage:3.3V
Temperature Range: 0~ 70 °C
Compatible to OSFP Hardware Specification
Compatible to IEEE802.3ck
RoHS Compatible
Click here to see the complete datasheet
APPLICATION OF THE 800G OSFP DIRECT ATTACH CABLE
800G Ethernet
Switches, Servers, Routers, Storage Arrays
Networking Equipment
Data Centers
Telecommunication Central Offices
Test and Measurement Equipment
ORDERING INFORMATION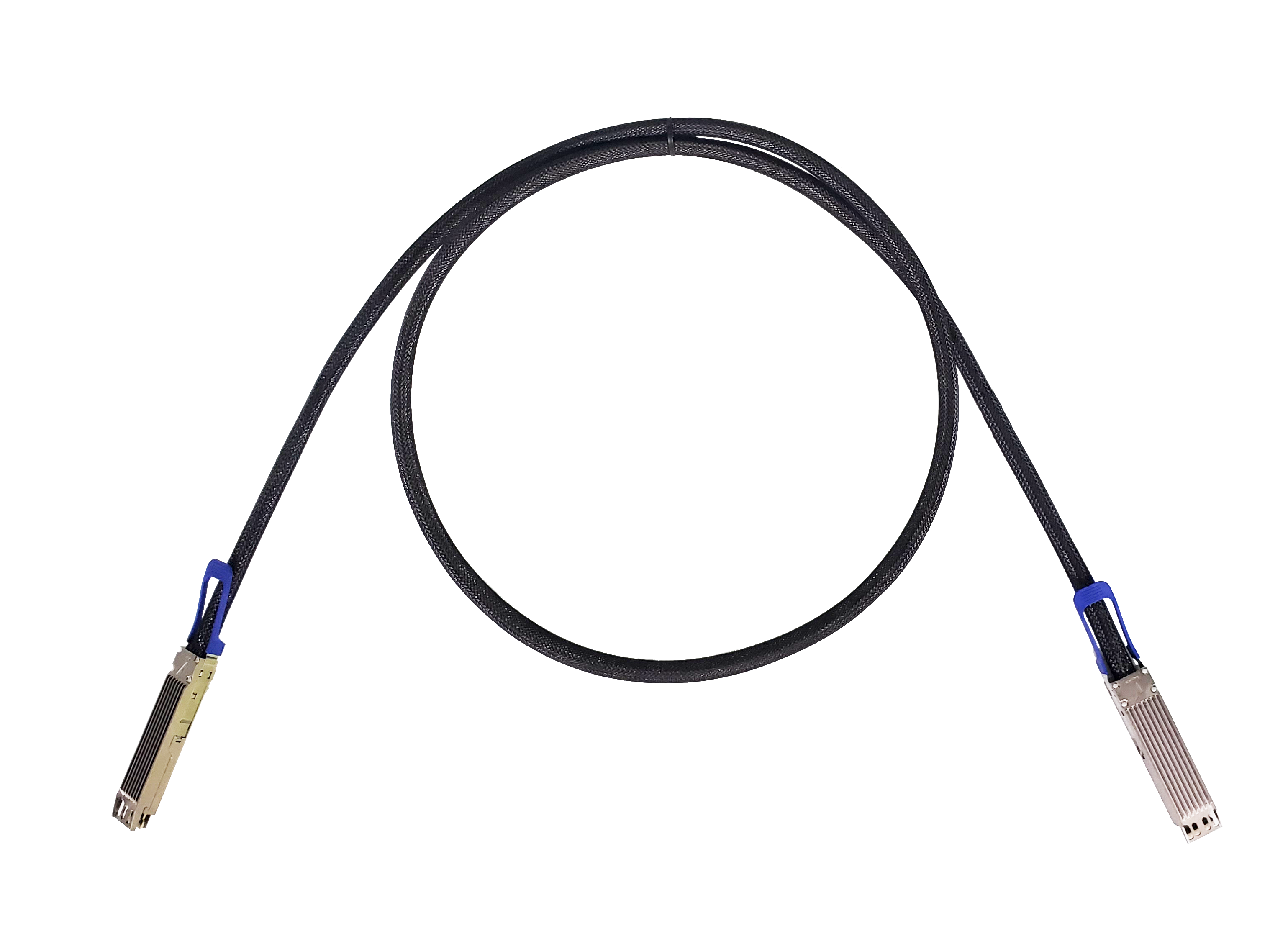 | | | |
| --- | --- | --- |
| Part Number | Length (m) | AWG |
| OPOSDH-T-X5-PEV | 0.5 | 30 |
| OPOSDH-T-01-PCV | 1 | 28 |
| OPOSDH-T-A5-PCV | 1.5 | 26 |
| OPOSDH-T-02-PBV | 2 | 26 |
Advantages of the 800G OSFP DAC
Direct Attach Cables (DAC) are a very common method used for very short-range distances because of their low-cost. Indeed, they are the cheapest solution to connect network equipment. DAC are the perfect solution to linked switches, servers and storage inside racks.
To know more about Direct Attach Cables (DAC) click here and to know the difference with Active Optical Cable (AOC) click here.
Other 800G Products
800G QSFP-DD DR8+ Optical Transceiver
800G QSFP-DD DAC Direct Attach Cable
About Optech Technology
Optech Technology Co. Ltd was founded in 2001 in Taipei, Taiwan. The company was created with a sole purpose, to provide a wide and high quality portfolio of optical products to a very demanding and fast evolving market.
To respond to the permanent increase of IP traffic, Optech portfolio is constantly growing. Since the beginning, the company has always been up to date with the latest innovations on the market. Today, we are proud to deliver a large selection of 25G SFP28, 40G QSFP+, 100G QSFP28, 100G CFP4, 200G QSFP56, 400G QSFP-DD and 800G QSFP-DD optical transceivers and cables.
Optech has a large portfolio of products which include optical transceivers, direct attach cables, active optical cables, loopback transceivers, media converters and fiber patch cords.
Through its large selection of optical products, that have a range of data speed from 155 Mbps to 800 Gbps and reach distances up to 120km, Optech products are suitable for various industries such as telecom, data centers as well as public and private networks.